YHZS60 refers to the production capacity of 60 cubic metres per hour of mobile concrete batching plant, main JS-compulsory concrete mixers, rapid and uniform mixing liquid and dry concrete.
Mobile concrete batching plant is will concrete mixing plant of material storage material, and weighing, and conveying, and mixing, and unloading materials and full control system overall concentrated and a trailer unit of concrete production equipment; it and fixed type automatic concrete mobile batching plant of all action process, and operation way, and maintenance maintenance completely same; while has mobile flexible, and disassembly quick simple, and store management simple, unique of features; is public railway, and bridge, and port, and hydropower, engineering mobile construction in the of best excellent distribution models.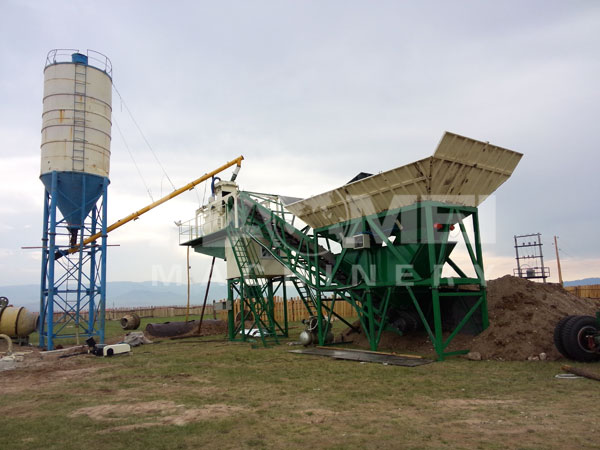 YHZS60 mobile concrete batching plant at present are mainly divided into towed trailer with two traction the chassis contains a complete set of front and rear axles; rear axle trailer chassis only, front mounted on tractors on the pommel.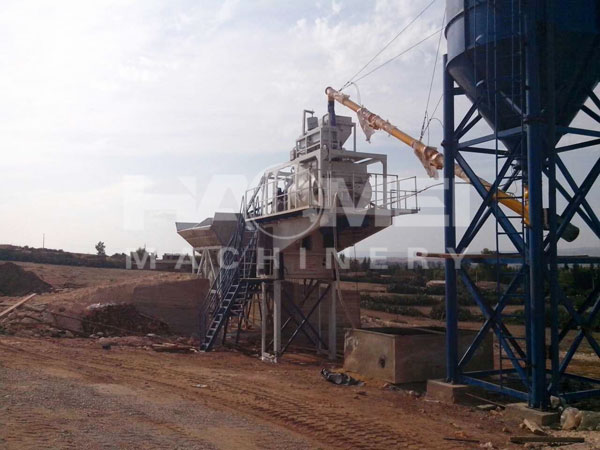 1. quick Assembly and disassembly, easy to move
Transitions: the exception of screw conveyors, cement silo, a mobile concrete batching plant as a whole fell to haul moving; others, such as desk, raised panels under the fold, all do not need to remove the control cable. Remove the attachment can be taken away.
Haomei concrete mobile batching plant equipped with tires, towing pins, traffic signal devices, braking systems, trailer allows a maximum speed of 50 km/h as you drag.
Installation: flat hardened ground; assembling and disassembling a 30 ton crane match.
Storage: device is temporarily when not in use, keep the transit transport transportation.
2. move the concrete mobile batching plant all parts within a transport unit overall dimensions are smaller than the container size requirements, the entire station transport three 40-foot containers.
YHZS60 Mobile Batching Plant Structure Chart:

YHZS60 mobile batching plant specifications:
YHZS60 Mobile Batching Plant Packing
YHZS60 Mobile Batching Plant Installation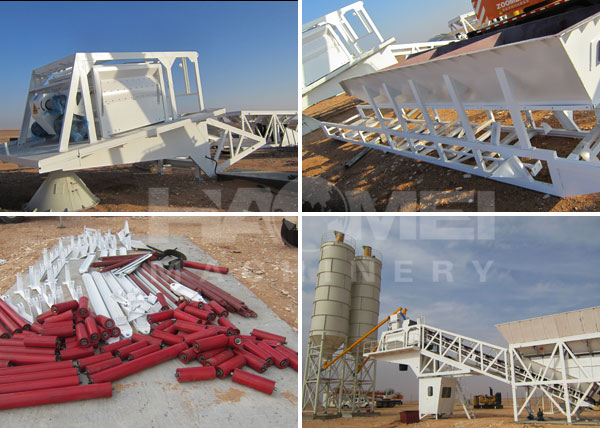 Haomei certificate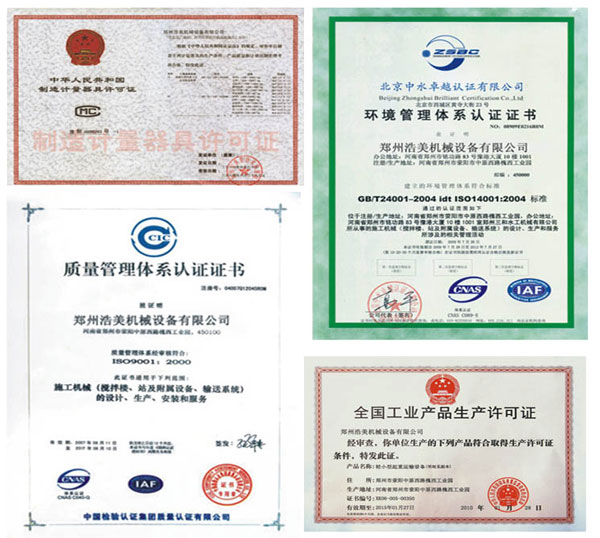 HAOMEI Exhibition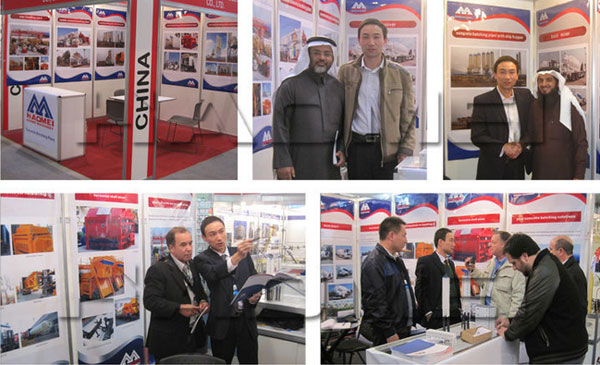 Tag:YHZS60 mobile concrete batching plant,concrete mobile batching plant
Here are some websites about mobile concrete batching plant's problems and solutions which can help us to solve the simple problems:
Mixing plant water additive system common breakdown and solution:
http://www.haomeibatchplant.com/news/water-additive-system-breakdown-solution.html
Common symptoms and analysis of concrete mixing plant:
http://www.haomeibatchplant.com/news/concrete-mixing-plant-symptoms-analysis.html
Common fault and treatment about mixing station:
http://www.haomeibatchplant.com/news/common-fault-treatment-mixing-station.html
Five system selection for concrete mixing plant:
http://www.haomeibatchplant.com/news/five-system-selection.html