Our HZS75 skip-type concrete batching plant is designed in modular structure according to the container standard. The concrete batching plant parts including batching machine, belt conveyor, mixing tower, screw conveyor and cement silo are all independent units. Moreover, the mixing tower is made up of several independent modules, which is convenient installation, easy disassembly, and transition quickly. In addition, this demountable concrete mixing batching plant adopts JS forced type concrete mixer which can ensure good quality, high productivity. It is an excellent concrete mixing batching plant equipment that can mix in a wide range of dry hare, semi-rigid, plastic, wet, and various proportions of concrete.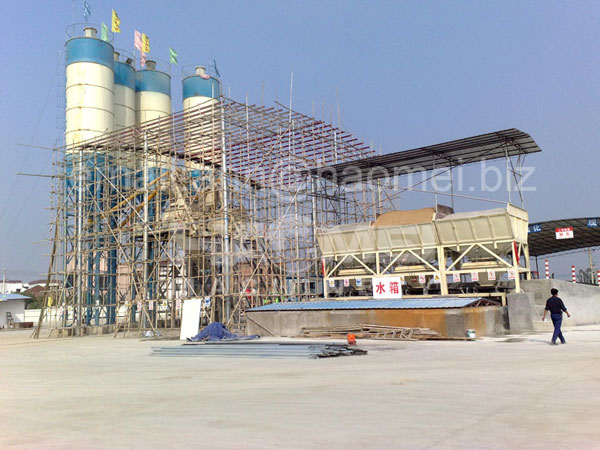 HZS75 skip-type concrete batching plant is suitably to be used in the permanent mixing station. HZS75 skip-type concrete batching plant has some quick-wear parts and these quick-wear concrete batching plant parts are mainly blades and lining board of concrete mixer, climbing bucket wheels of feeding hopper, belts, roller and pneumatic components of batching machine, helical blade of screw convoy, water pump and other components.
HZS75 Concrete Mixing Batching Plant Structure Chart: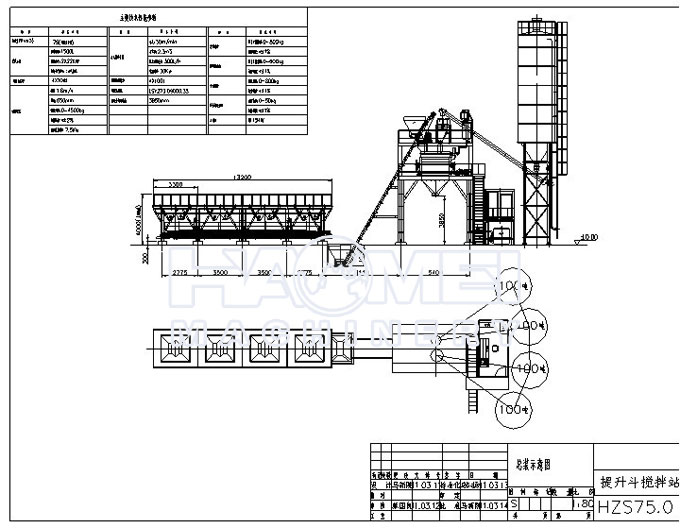 Why choose HZS75 skip-type concrete batching plant?
1. Independent modules ensure convenient and speedy on assemble and disassemble
2. It adopts the world advanced technologies and research achievements
3. Computer controlled guarantees accurate and stable measurement
4. The mixing tower is under enclosed state in running greatly reducing dust and noise pollution
5. Twin horizontal shaft mixer is powerful in mixing capability
6. To be operated automatically and easily
HZS75 concrete mxing batching plant specifications:
Our HZS75 skip-type concrete batching plants are suited for large construction projects, such as road and bridge building, dam, airport and port construction, etc.
HZS75 skip-type concrete batching plant packing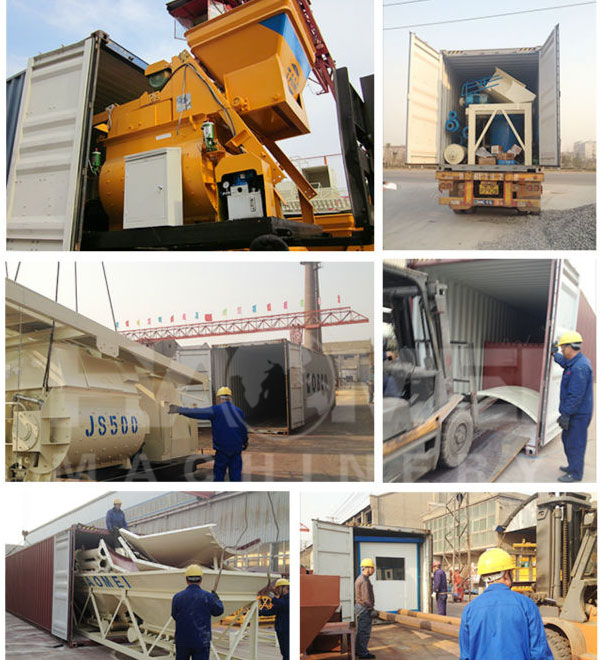 HZS75 concrete mixing batching plant shipping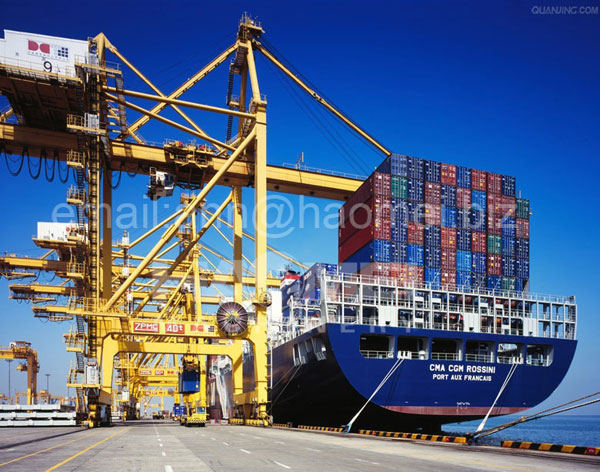 Haomei exhibition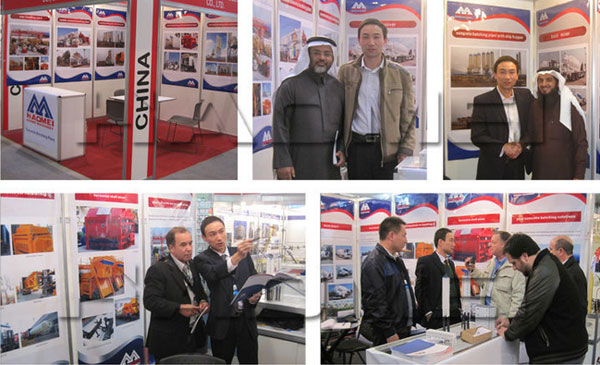 Haomei certificate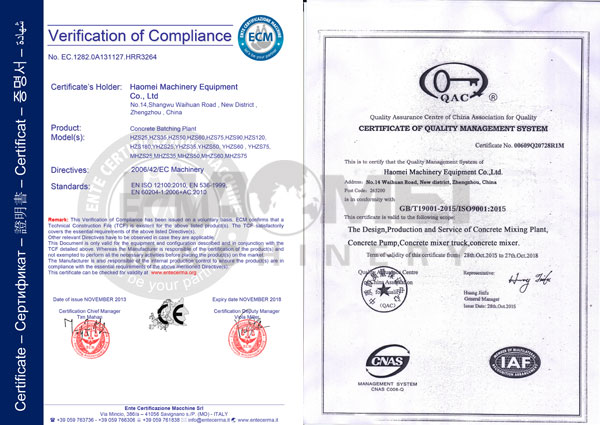 Tags:concrete mixing batching plant, HZS75 skip-type concrete batching plant, concrete batching plant parts
Here are some websites about concrete batching plant's problems and solutions which can help us to solve the simple problems:
Common malfunctions and their elimination methods of concrete batching plant measurement system
http://www.haomeibatchplant.com/news/measurement-system-malfunctions-elimination-methods.html
Concrete batching plant pouring foundation to 8 note issue
http://www.haomeibatchplant.com/news/pouring-foundation-note-issue.html
How to evaluate the quality of China concrete batching plant
http://www.haomeibatchplant.com/news/how-evaluate-quality-china-concrete-plant.html