Introduction of YHZS75 mobile batching plant:
The YHZS75 mobile batching plant is composed of material supply, weighing,mixing and electric control system, with the optimized design of the concrete batching plant, it can be overall transferred and moved by the towing vehicle.
Haomei portable ready mix concrete batch plant employ computer aided control to assist in fast, accurate measurement of input constituents or ingredients, as well as tie together the various parts and accessories for coordinated and safe operation. With concrete performance so dependent on accurate water measurement, systems will often use moisture probes to measure the amount of water that is part of the aggregate (sand and rock) material while it is being weighed, and then automatically compensate the mix design water target.
YHZS75 Mobile Batching Plant Structure Chart: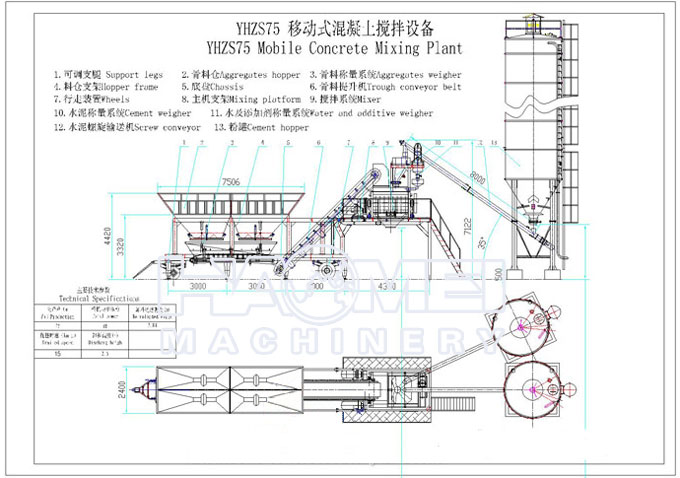 Advantages of YHZS75 portable ready mix concrete batch plant:
1. Compact structure and complete function
Plant of this model is a combination of storing, weighing, transporting, mixing and controlling.
It has featured of compact structure and complete function.
2. Convenient movement
Adopt pulling type, special structure enables convenient movement.
3. Quick installation
Ready to run without normal foundation and commissioning, which can save installation and commissioning time.
YHZS75 mobile batching plant specifications:
Application of YHZS75 mobile batching plant:
YHZS75 concrete mobile batching plant is applied for mobile engineer construction projects like water and electricity station, airport way, wharf, road, bridge and so on. It can also be used for the large and emergency repair construction operation.
Haomei machinery equipment co.,ltd is located in the famous machinery capital of Zhengzhou, China. We are professional machinery products manufacturer-featuring a wide range of quality concrete batching plant, mobile concrete batching plant, concrete pump, concrete truck mixer, concrete pump, wheel loader, block making machine and asphalt mixing plant etc.
YHZS75 Mobile Batching Plant Packing
YHZS75 Mobile Batching Plant Installation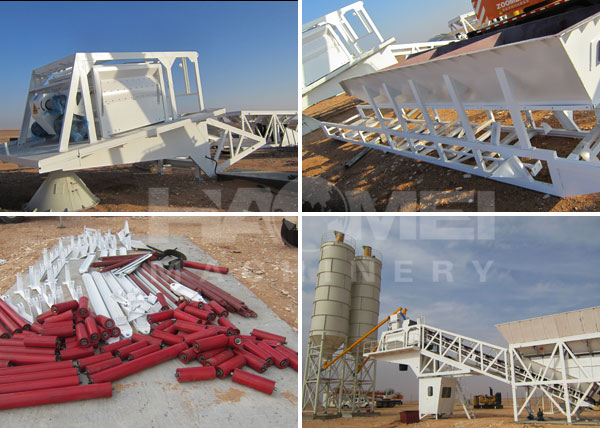 YHZS75 Mobile Batching Plant certificate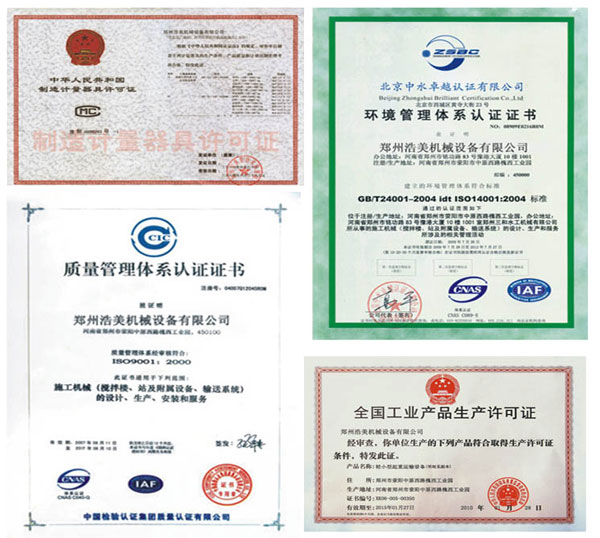 YHZS75 Mobile Batching Plant Exhibition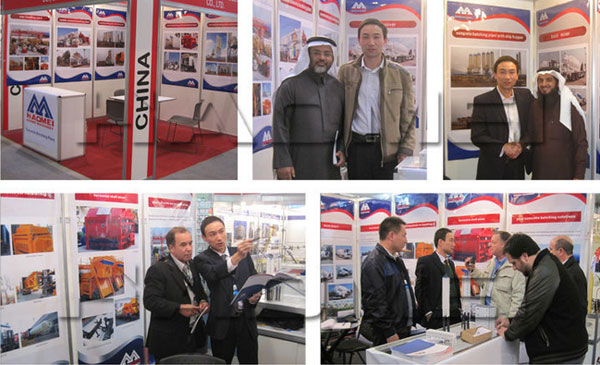 Tags:YHZS75 mobile batching plant->portable ready mix concrete batch plant
Here are some websites about mobile concrete batching plant's problems and solutions which can help us to solve the simple problems:
Haomei HZS180 concrete mixing plant export to Russia
http://www.haomeibatchplant.com/projectcase/HZS180-concrete-mixing-plant-export-Russia.html
Concrete mixing plant waste water the steps to recovery
http://www.haomeibatchplant.com/news/concrete-mixing-plant-recovery-waste-water.html
Concrete mixing plant batching system common breakdown and solution
http://www.haomeibatchplant.com/news/mixing-system-common-breakdown-solution.html
Aggregate conveying system-concrete mixing plant
http://www.haomeibatchplant.com/news/aggregate-conveying-system.html