HZS25 refers to the capacity of 25 cubic metres per hour of concrete batching plant, host for the twin-shaft compulsory concrete mixer.
Small concrete batching plant consists of concrete mixer, material weighing systems, material handling systems, materials storage system, control system consists of five big systems and other ancillary facilities of equipment for production of building materials, the main principles of its work is based on cement for cementing material, sand, lime, coal and other raw materials mixing, finally making concrete, as construction of wall material production. Mini batching plant indonesia into use in China's building materials industry has always played an important role, of course, this is the superior characteristic of concrete mixing station itself decided.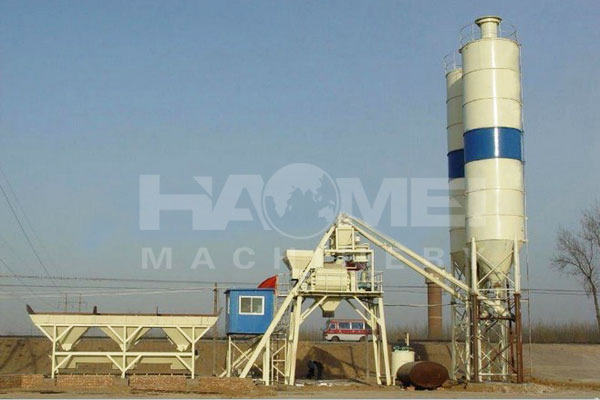 Small concrete batching plant is divided into sand, powder feeding, transmission stirring, water and admixtures feeding and storage of four parts and equipment steel structure of the whole body by whole cast, high quality h not only look beautiful, also strengthened the overall structural strength of concrete mixing plant, equipment, easy to install, can be used in a variety of complex terrain structure.
Has a good mix of concrete mixing station performance, device using screw-type twin-shaft compulsory concrete mixer, Mixer not only strong in the dry and hard, plastic and a variety of proportioning of concrete can achieve good mixing effect. And stir well, and high efficiency.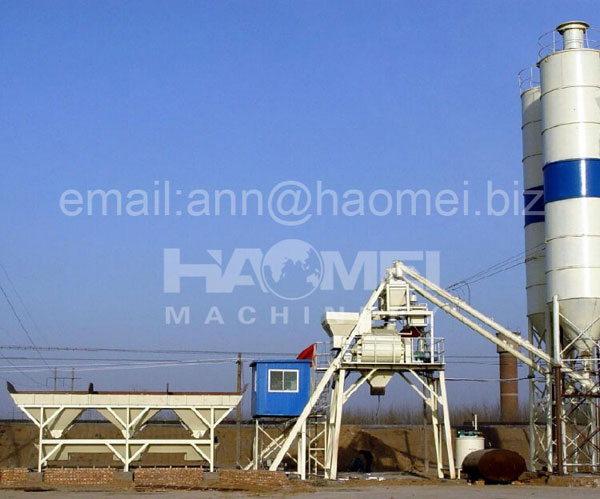 Not only has an excellent concrete mixer of mini batching plant indonesia, also has a variety of sophisticated accessories, such as screw conveyors, metering sensors, pneumatic components, which ensures a high degree of reliability in the process of mini batching plant in operation, precise measurement skills and long service life. Meanwhile, small concrete batching plant maintenance parts are equipped with walking or inspection ladder, manipulation and has enough space, and mixers can be equipped with automatic cleaning system for high voltage, features short and automatic over-temperature alarm function for easy maintenance.
Mini batching plant indonesia have good environmental performance, in machine process, powder handling within the embargo system, tank adopts high efficiency dust/mist spray methods significantly reduce dust pollution to the environment and concrete batching plants of pneumatic system venting and unloading equipment using muffling devices effectively reduce noise pollution.
HZS25 Concrete Batching Plant Structure Chart: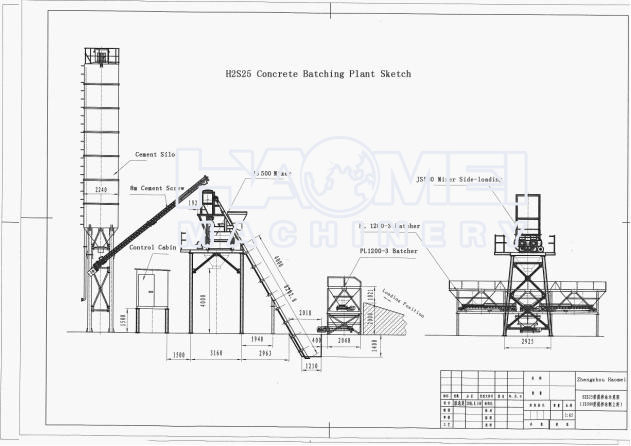 HZS25 Concrete Batching Plant Specifications:
HZS25 Small Concrete Batching Plant Packing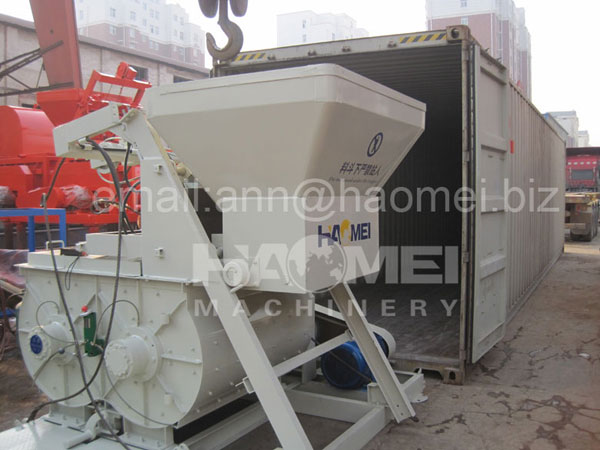 25m3/h small concrete batching plant shipping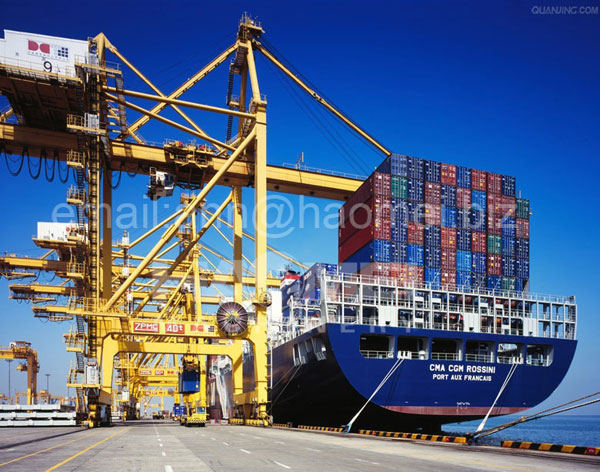 HAOMEI Exhibition

25m3/h small concrete batching plant certificate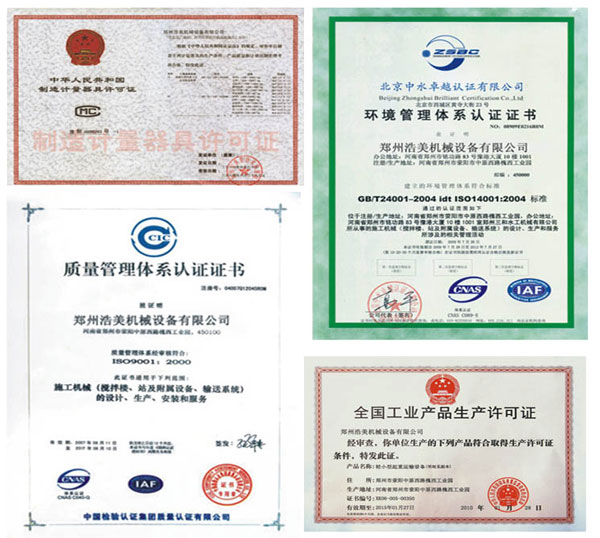 Tags:small concrete batching plant, HZS25 skip-type concrete batching plant, mini batching plant indonesia
Here are some websites about concrete batching plant's problems and solutions which can help us to solve the simple problems:
Rural markets are most suitable for use with small concrete batching plant
http://www.haomeibatchplant.com/news/suitable-use-small-concrete-batching-plant.html
Application of small concrete batching plant
http://www.haomeibatchplant.com/news/small-concrete-batching-plant-application.html