1)The most advanced technologies around the world
2)Excellent mixing performance with high efficiency and high productivity
3)Stationary modular structure, fast and easy installation
4)Double computers with double controls, easy operation
5)Excellent environmental protection
YHZS50 Mobile Batching Plant Structure Chart:
Application of YHZS50 Mobile Concrete Batching Plant:
YHZS50 portable concrete batch plant can mix the hard concrete, plastic concrete, liquid concrete, and various other lightweight aggregate concrete.It is suitable for the commodity concrete and concrete construction in each kind of architectural project, including the water conservancy , the electric power , the railroad, the road , the tunnel, the arch of bridge , the harbor-wharf and the national defense-project and so on, the applicable scope is extremely wide spread.
Additional:
As a China-based professional hopper concrete mixing plant manufacturer and supplier, we at Haomei also provide asphalt mixing plant, concrete mixer truck, concrete block making machine, belt type concrete batching plant,concrete pump and wheel loader etc. All our products are manufactured strictly according to the ISO9001 quality management system, resulting in reliable quality, so you can feel secure in choosing our construction machinery. Due to their reliable performance, our products are highly sought after by customers from Morocco, Yemen, Botswana, Libya, Zambia, Nigeria, andother countries. For more information about any of our products, please feel free to contact Haomei via email or at the contact addresses available on this website.
YHZS50 Mobile Batching Plant Packing
YHZS50 portable concrete batch plant installation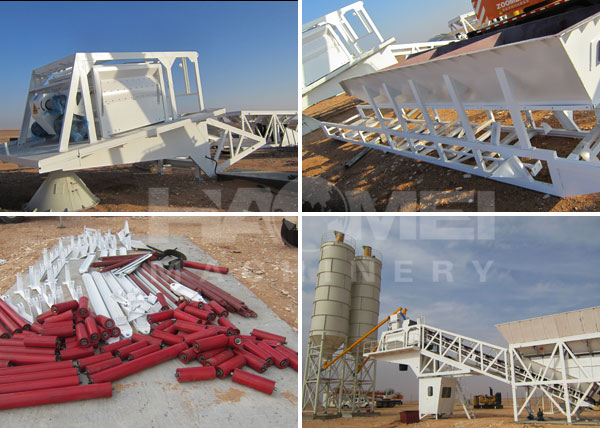 Haomei certificate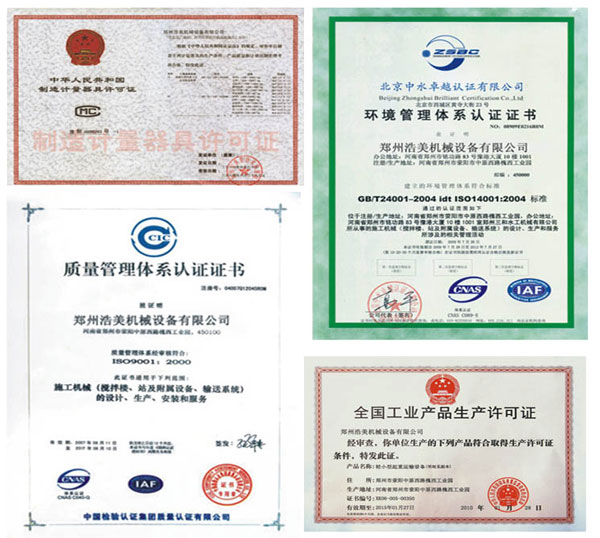 HAOMEI Exhibition

Tags:YHZS50 mobile batching plant->portable concrete batch plant
Here are some websites about mobile concrete batching plant's problems and solutions which can help us to solve the simple problems:
Production advantages of Haomei concrete mixing plant:
http://www.haomeibatchplant.com/news/mixing-plant-production-advantages.html
Concrete mixing plant overall equipment maintenance system:
http://www.haomeibatchplant.com/news/mixing-plant-equipment-maintenance.html
Study on measurement and control system for concrete mixing plant:
http://www.haomeibatchplant.com/news/study-measurement-control-system.html
How to strengthen project cost control of concrete mixing plant:
http://www.haomeibatchplant.com/news/strengthen-project-cost-control.html